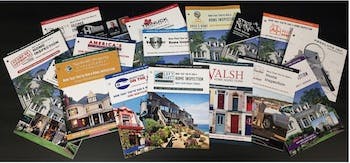 Here is are some examples of home maintenance books that were customized for Certified Master Inspectors®:
https://www.nachi.org/gallery/custom-books-for-certified-master-inspectors
Certified Master Inspectors® can have their own home maintenance books with their own inspection company logo, photos, and contact information on the cover for $2.70. Customization is free. Order at www.nachi.org/now
Read pages 33-36 of this free, downloadable book to learn how to quadruple your home inspection business in just 2 years: https://certifiedmasterinspector.org/stacks
Use your customized home maintenance books with the First-Time Home Buyer-Friendly logo.
More ways to use your Certified Master Inspector® professional designation to give your inspection business a huge boost.